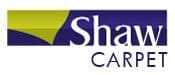 Shaw Industries Group, Inc. is expanding its reclamation and recycling program to include a new Evergreen facility, which will be built in Ringgold, Georgia. This new facility will create 70 new full-time jobs. Shaw's chairman and CEO, Vance Bell, says that the new addition reflects the company's continued efforts to drive innovation, to protect, and to efficiently use resources while focusing on long-term financial success.
According to Shaw, the company has recycled more than 700 million pounds of carpet since 2006 by using the company's take-back program and an expansive reclamation network. Evergreen Ringgold will give the company a flexible recycling solution, which is capable of recycling nylon and polyester carpet. Evergreen Ringgold will create a high purity post-consumer recycled material, which will be able to be used in a broad range of applications. The facility will become operational in 2015, and it will be located in Shaw's Plant 37, which was a rug distribution center. The new facility will expand the company's effort to keep end-of-use carpet out of landfills.
In addition, 64 percent of the company's products are certified by Cradle to Cradle. Shaw says that by 2030 that 100 percent of their products will be certified by Cradle to Cradle.
Click here to see our collection of Shaw carpet.