Beaulieu America has created two new carpets for their popular super-soft category, and the carpets are named Bliss Vivid and Bliss Hypnotic. Both of the new products are companion textures made of Tryelle, which is the new super-soft PET filament fiber made exclusively by Beaulieu America.
Randy Sanford, Beaulieu America's director of residential product management, says that Bliss Vivid and Bliss Hypnotic have the perfect aesthetic combination of superior feel and gorgeous visuals, which is the result of Tryelle yarn innovation.
Bliss Vivid is a solid color that is offered in thirty of today's most popular shades of nature's best neutrals, comfortable colors, and trendy accents. Bliss Hypnotic has 12 family-friendly colors, which are accented by stone-inspired points of color. The colors used for Bliss Hypnotic create a comfortable and inviting floor in any home. Both products have Beaulieu's patented Magic Fresh odor reduction technology, and they are treated with a proprietary formulation of 3M Scotchgard soil and stain protector. Bliss products ensure that your home will remain clean and fresh year after year, and the carpet stays looking newer, longer.
Click here to see our Beaulieu Bliss flooring.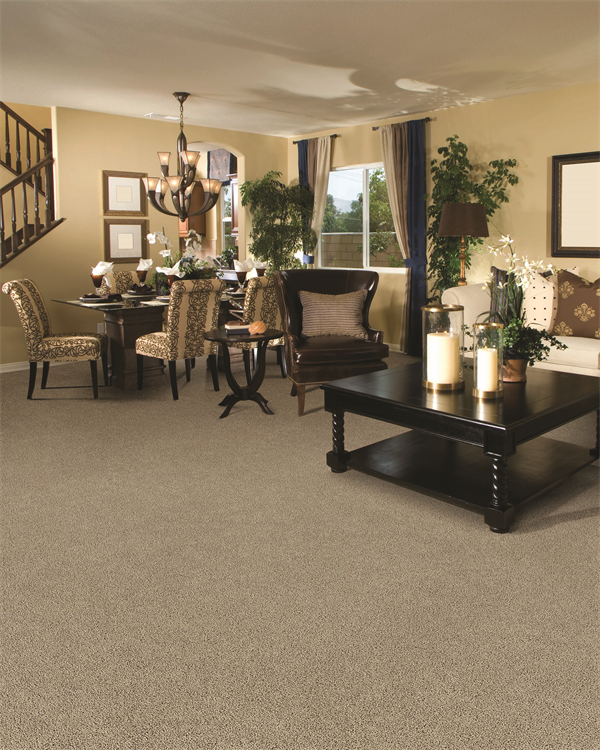 Beaulieu of America Launches Two New Bliss Carpets for this Fall

,