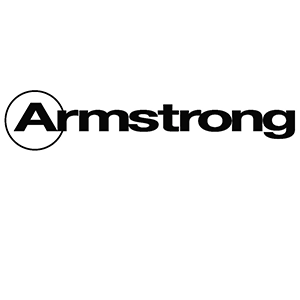 Armstrong continues to design innovative commercial laminate flooring, and they have created many new designs and colors for 2014. Armstrong's new products provide a solution for the most popular trends in the present commercial interiors. The current design trends include wood looks, featuring mismatched aesthetics that offer a sophisticated modern twist. Other popular trends are interior motifs that blend the old with the new, or vintage and contemporary, and they have a sense of history in the style. Armstrong also allows its customers a variety so they can create designs with a high number of unique planks, mixed species, multiple widths and lengths, and surface texturing to create additional realism.
Both of these trends with textural and reclaimed hardwood looks, inspired the new Armstrong collections of designs and colors. Within the Architectural Remnants collection, the Woodland Reclaim has two new stylish colors, which are old original wood brown and old original barn gray. Woodland Reclaim has the look of nine reclaimed hardwoods, which are birch, red oak, sycamore, pine, teak, elm, ask, white oak, and hickory. The product is available in sixteen unique planks and three different widths.
Global Reclaim, which is also a stunning new design in the Architectural Remnants collection, blends reclaimed exotic wood looks such as apple wood, eucalyptus, and maple. The Global Reclaim also eighteen unique planks with dusty blush tones, and the new design will create an elegant look for any upscale retail environment.
Within the Rustics Collection, the new Reclaimed American Chestnut in the color sepia brown provides a new look to one of America's most well-known rare and reclaimed Northern hardwoods, chestnut. Chestnut is beautifully enhanced with natural knots and mineral streaks in the Rustics Collection. The new design, Forestry Mix, has a harmonious blend of hickory, white oak, and red oak. Forestry Mix has three colors, which are white washed, gray washed, and brown washed.  Each colors has twenty-four different planks that display the varied stain characteristics of each species, which creates a beautiful fit for all commercial uses at a great price. Millwork Block gives the collection a distinct look of premium oak strips, and they are assembled into planks, glazed with stain, and enhanced by a subtle undulating surface treatment in eighteen different planks.
Armstrong has a great laminate solution that gives customers the realism and performance that is required for commercial spaces.
Click here to see our Armstrong laminate flooring.