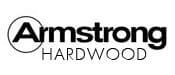 Armstrong has recently created a new hardwood flooring, which is called the Prime Harvest Oak. Prime Harvest Oak has the enduring look and guaranteed durability of oak, but it propels oak flooring to a new level. Oak is a best-selling hardwood species, and it makes up about 70 percent of all hardwood sales, which is why Armstrong wanted to give the species a new spin. Oak flooring is popular because of its ready abundance, and it is also a popular choice because of its distinctive grain, nice appearance, and dependable strength.
Milton Goodwin, the vice president of hardwood product management, says that Prime Harvest Oak will give dealers a new take on oak with all new kinds of styling, colors, and plank size. He also says that Prime Harvest Oak is a smart value in regards to hardwood flooring today.
Prime Harvest Oak comes in twelve different shades, which range from white-washed looks to ruby-toned to deep browns. The collection is available in 5-inch planks. Armstrong says that these floors are made to complement or contrast well with the home's interior design, which includes the cabinetry, furniture, and other decor elements. The collection is available in solid and engineered structures, which both offer a traditional high gloss or contemporary low gloss. The high gloss gives the floor a more formal look while the low gloss gives your home a more casual look.
Click here to see our Armstrong hardwood collections.
Click here to see our Janka Hardness chart, which is used to measure the capacity of different species of wood to withstand pressure.