Acacia has been growing in popularity, and for good reason. This hardwood's beautiful swirling grain and rich colors create a character that is truly unique and exotic.
Not all Acacia is the Same.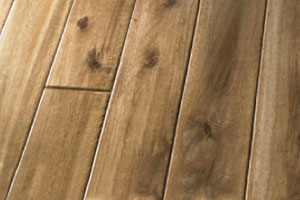 "Short Leaf" is what is commonly thought of as having that unique Acacia look. "Big Leaf" is less visually striking. Furthermore, Big leaf has far less character in its grain and less variation in the individual planks. This is why big leaf is less expensive than than short leaf.
The wood's visual characteristics contribute to these different types. However, it is important to note that over 1,300 species were previously thought to belong to the genus. Most of these species are native to Australia. However, the non-Australian species were reclassified as "Vachellia" and "Senegalia" after 2005. According to Wikipedia:
"The name Acacia was retained for the majority of the Australian species and a few in tropical Asia, Madagascar and Pacific Islands."

Short Leaf truly has the wow factor.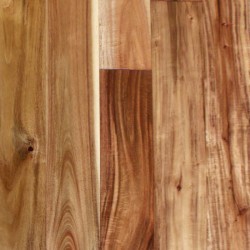 Its high drama grain and board to board variation is sure to draw compliments. Furthermore, it is very strong, dense, and heavy. The Janka Hardwood Rating Scale ranks it at 1700. This is over two times stronger than red oak. If you have any questions, please leave a comment or ask the experts.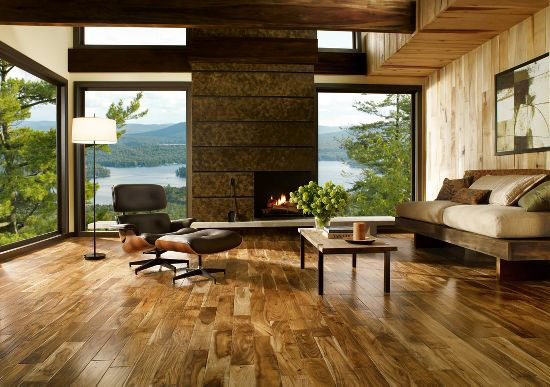 Click here to see our collection of Acacia hardwood flooring.